Handspray Bidets Australia
Modern Handspray
All about the now and the future
Retro Handspray
Fashionably Nostalgic
Royal Handspray
Magnificent and Elegant
Also know as: bidet sprayer, hand held bidet, handheld bidet, islamic bidet,
indian bidet, shattaf, hand bidet, luxury shattaf, muslim bidet spray.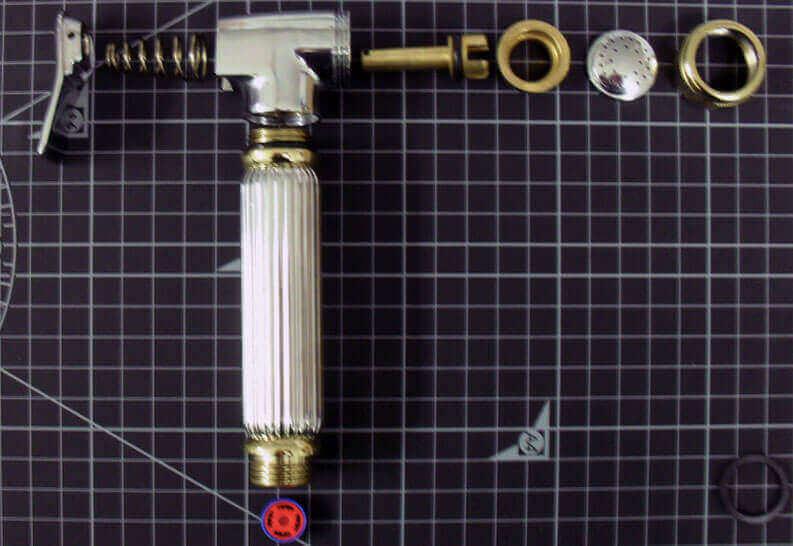 High Quality Construction
All of our handspray models are made from high quality chrome plated brass, unlike other handspray options available that are made of plastic.
All external and Internal parts are metal, this is the reason that only Handspray products can handle the high pressure water supply that many Australians experience in their homes.